A character in Pirates Online
Level 50, all weapons mastered
Captain Shadow Sail is a thin man who has dark dark brown hair, many consider it back. With blue green eyes.
He is said to be the richest of all, with max gold, many many weapons people would kill for, and clothes people only dream of.
Shadow is level 50 but his "age" is 22 at the moment.
He became King of Italy at the age of only 16
Shadow has a mansion on Shadow Isla
Shadow owns Shadow Isla
Shadow created Houses and Mansions for pirates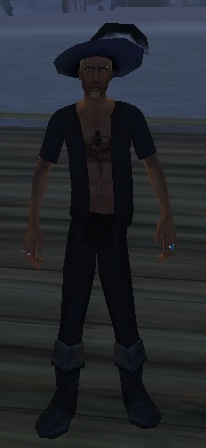 Type: Character
Can be seen: Anywhere, any island
Level: 50
Known as: King Shadow Sail
Quests: TBA